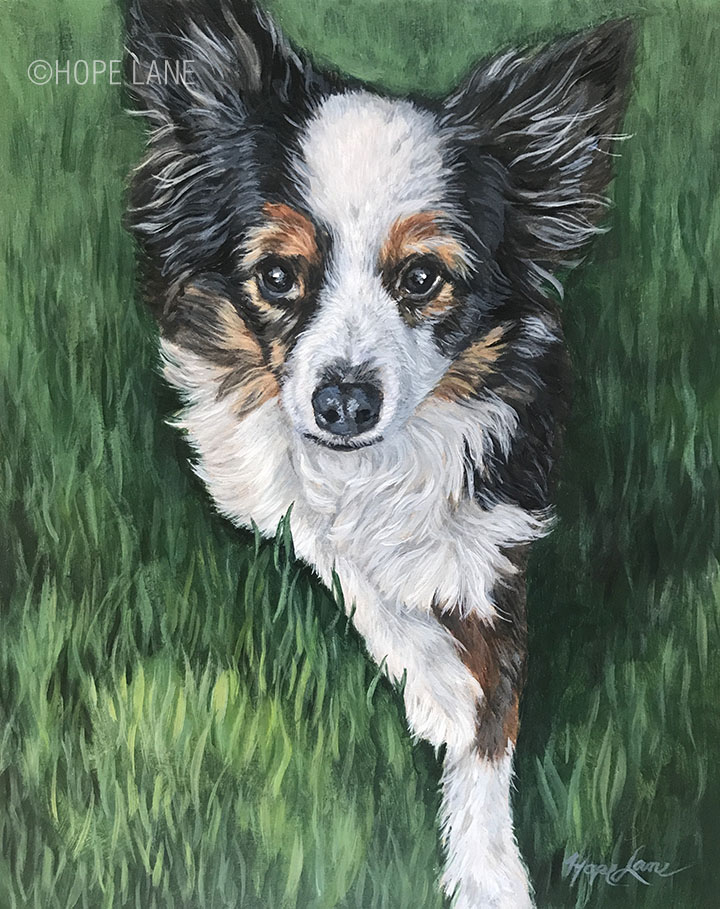 One of the deepest pleasures in being a pet artist is the ability to create a painting of a pet who has passed, and give their human something to remember them by. I was able recently to do this for some friends of mine, whose little Wally had passed away after many years of companionship. It was also one of the very first times that I was physically present to see the impact that receiving one of my paintings had. All I can say is that there were tears all around, including mine.
It is such a gift to be able to affect people deeply with my art. And to me, that's what painting is all about.
I'd like to wish everyone a very Happy Holiday.