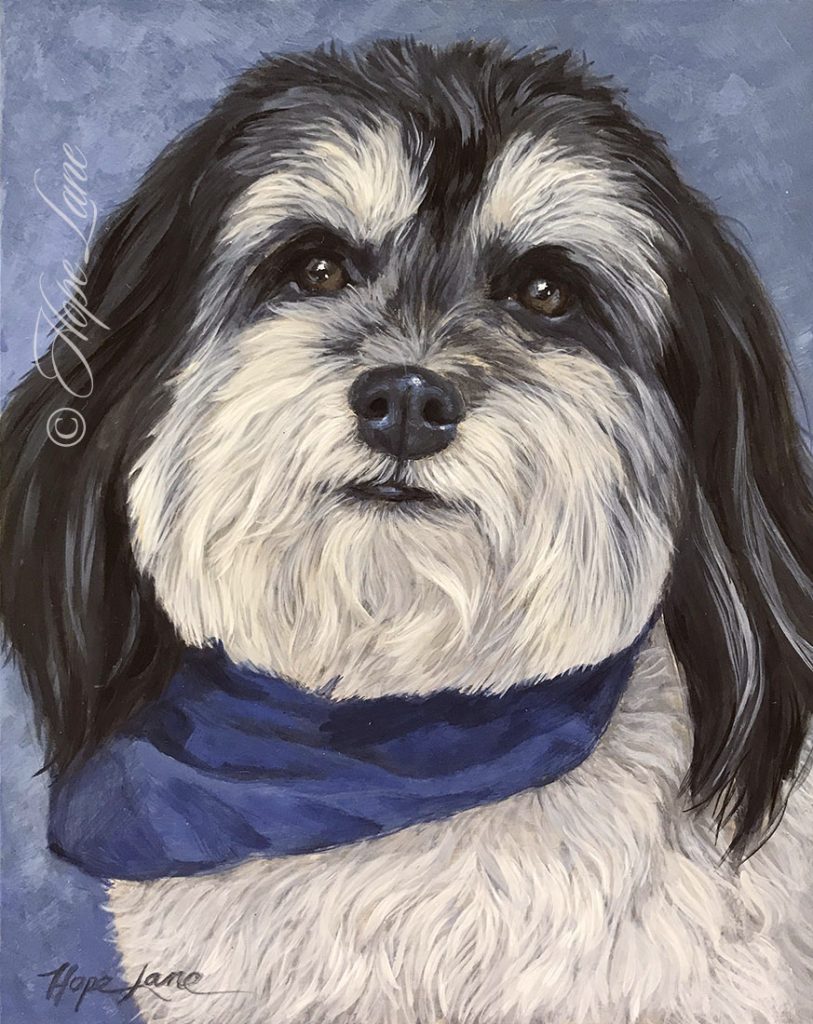 © Ringo the Havanese, 8″ x 10″ acrylic by Hope Lane, www.hopelaneart.com
This is the finished painting of Ringo. Doesn't he look dapper with his little blue bandana? It was great fun painting his black and white fur. And oh, those eyebrows.
I'm knee deep in the Christmas rush getting my holiday commissions finished. I'm fully booked for completed paintings before the holidays, but for clients who would like to give the gift of a pet portrait, I can create something special to put under the tree with a completed painting following in the new year. If you're interested, please get in touch.