Completed Portrait of Shanti the Pekingese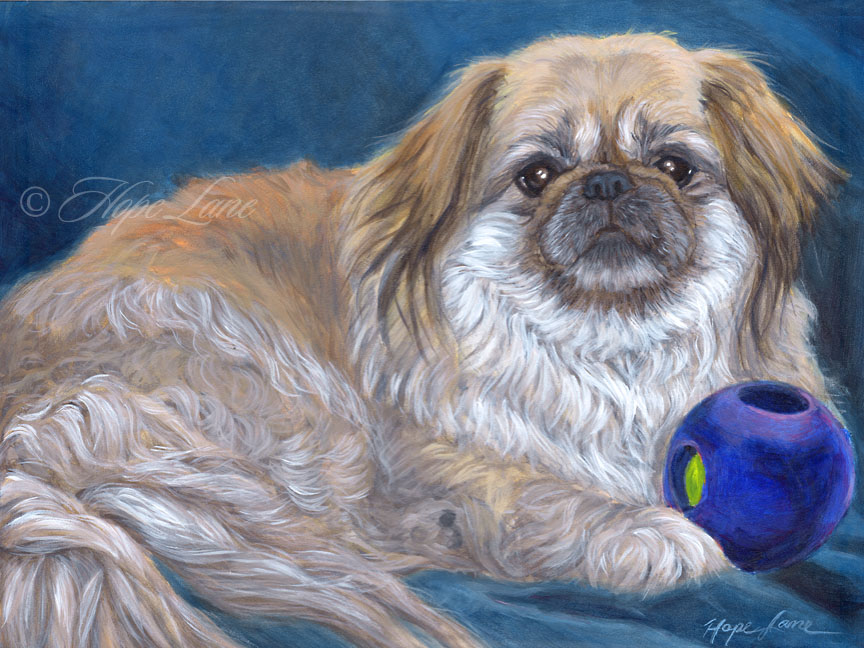 This is the finished painting of Shanti. I always take photos of my work for my records and for self promotion. This turned out to be a lucky thing as the original painting was lost after it was delivered to the client. The client asked me if I could paint it again–and unfortunately I had to say no. I truly do not believe that if I were to attempt to do the same painting twice, the second one would turn out well. I think it would lose the spontaneity and life.
But what I was able to do was to have a canvas print made that was quite a bit larger than the original art. It wasn't quite the same as an original painting–but at least the client had a copy of the art.
Over the time I've been doing pet portraits, I've had two pieces of art lost by clients. One almost miraculously found its way home again–but sadly, this one didn't.