Finished Painting of Kole, the Schnoodle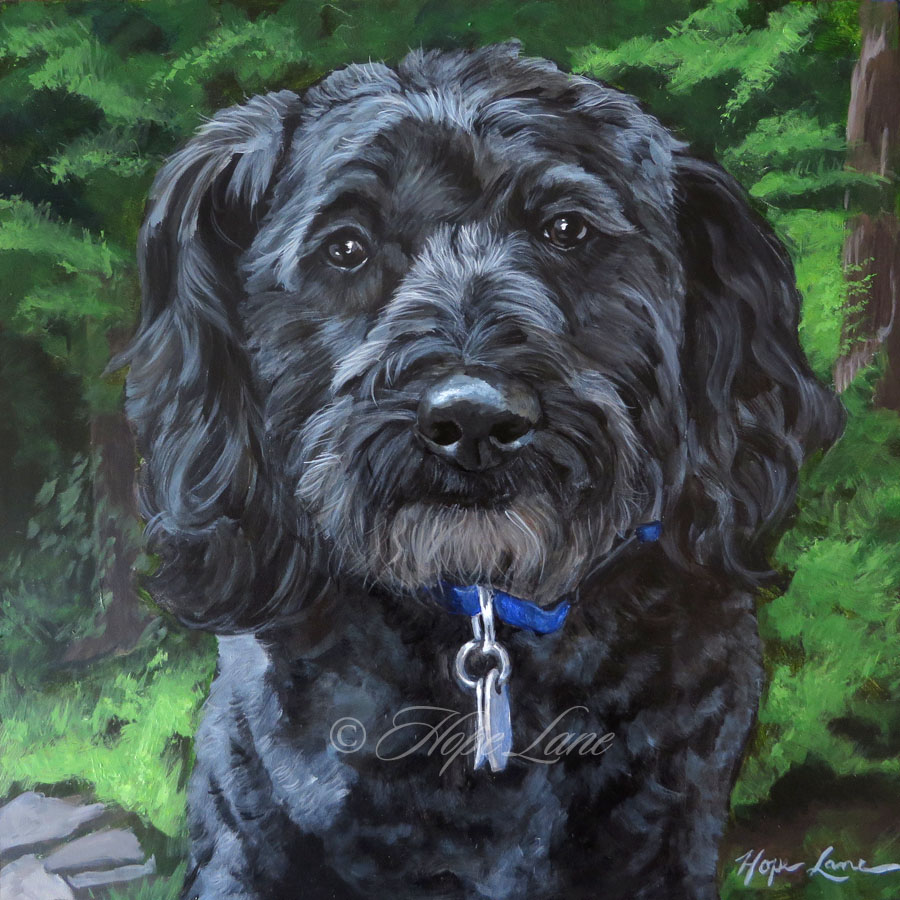 Portrait of Kole by Hope Lane. 12″ x 12″ acrylic on archival panel.
This is the completed painting of Kole. I'll post the matching companion piece to it in my next post. If you're interested in giving a pet portrait as a holiday gift, I still have some time left. Please contact me by clicking on the contact page above.