Finished Painting of a Black Labrador Retriever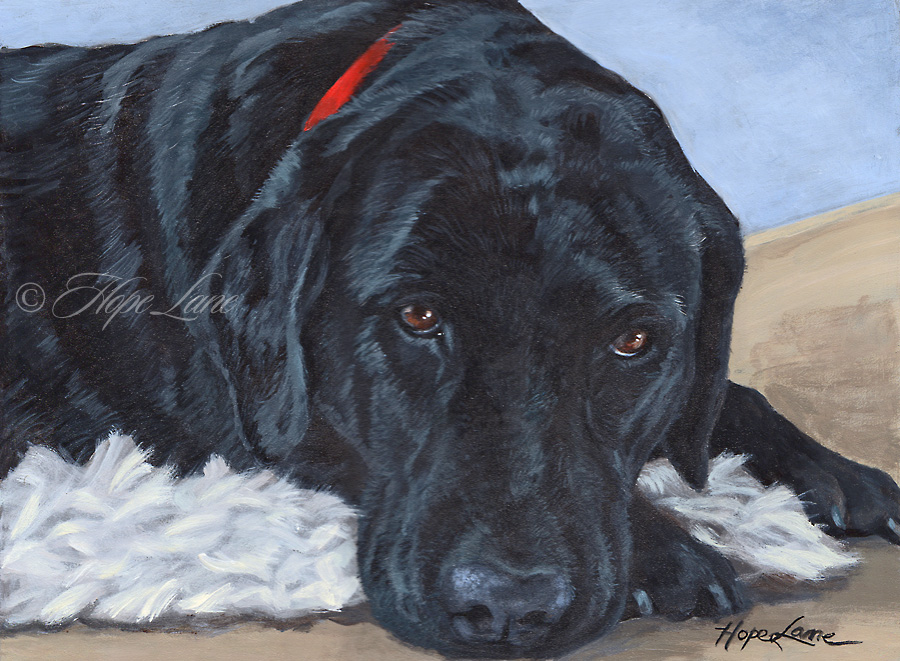 This is the finished custom pet portrait of Huck, a Black Labrador Retriever. I've heard many other artists talk about the difficulties in painting a black animal–but I enjoy it. It's like using light to carve out a shape. I painted all of Huck in very cool tones mostly ultramarine blue and black except for his warm sherry colored eyes.
This painting was a thoughtful gift. If you are interested in giving someone (or even yourself) the gift of a pet portrait for the holidays–please get in touch by visiting my website at https://www.hopelaneart.com or by messaging me here. I offer gift certificates too.
I'm sorry I haven't been posting much lately as I've been caught up in moving and renovating. But as things are starting to settle down, I'm delighted to get back to keeping in touch.