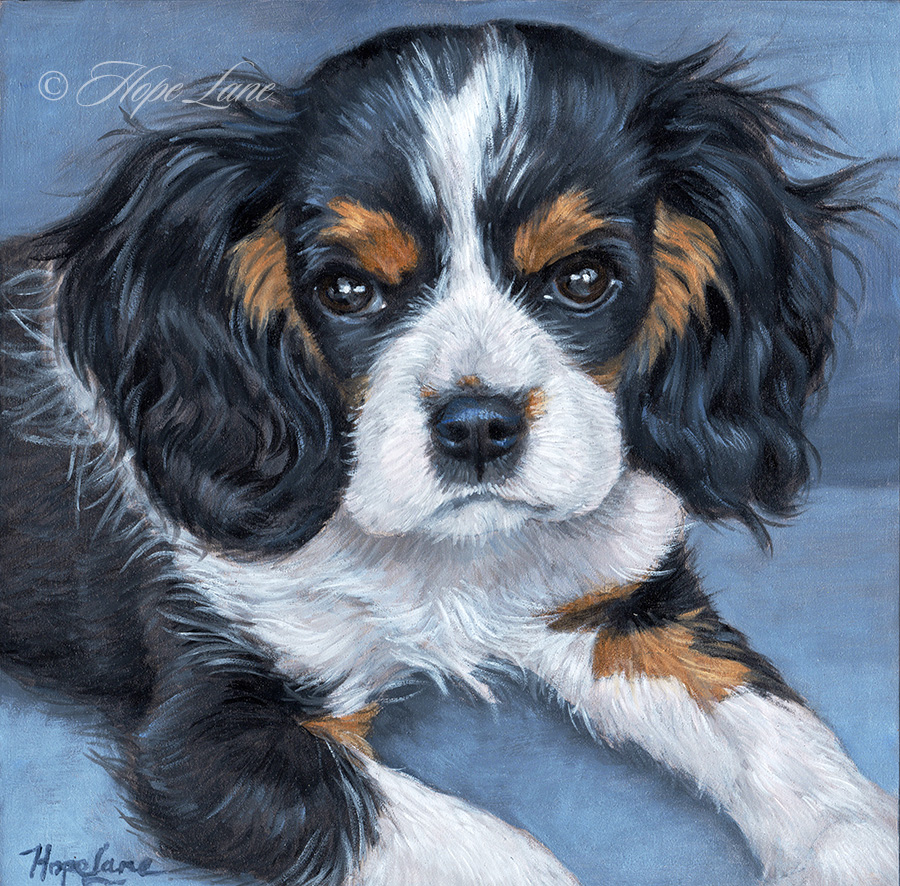 Jasper, A Cavalier King Charles Spaniel, 8″ x 8″ Acrylic by Hope Lane
This is the finished pet portrait of Jasper. It's small, just 8″ x 8″, but I think that was enough room to capture his sweet little face. The background color was chosen to match the color I used in a previous painting for this same client–so she would be able to hang the two same size square paintings next to each other.
I try to take good photos or scans of all of my commissions. That way I have a good reference for work I've done before–and occasionally, I also have made printed items for clients using their painting. I can make everything from t-shirts, to large canvas prints to tote bags and phone cases with their own special painting.