Finished Painting of A Very Special Love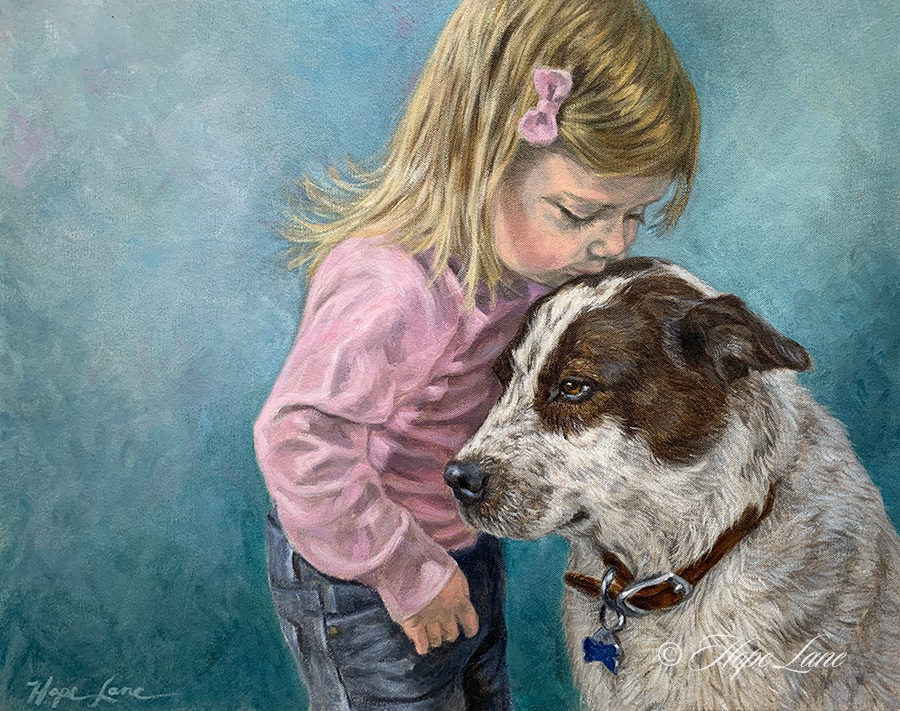 "Love is the Bridge Between Two Hearts", 20″ x 16″ oil on canvas, Hope Lane.
Contact artist for sale information.
This is the completed painting and I enjoyed every minute of working on it. I wanted to depict the unique love that exists between humans and animals by capturing the sweetness of the child kissing her dog, and the dog's calm and patient expression. (Our pets certainly put up with a lot from us, don't they?) The composition is deliberately off center which serves to draw the eye to the subjects by juxtaposing this against textured but empty space.