Finished Painting of a White Kitten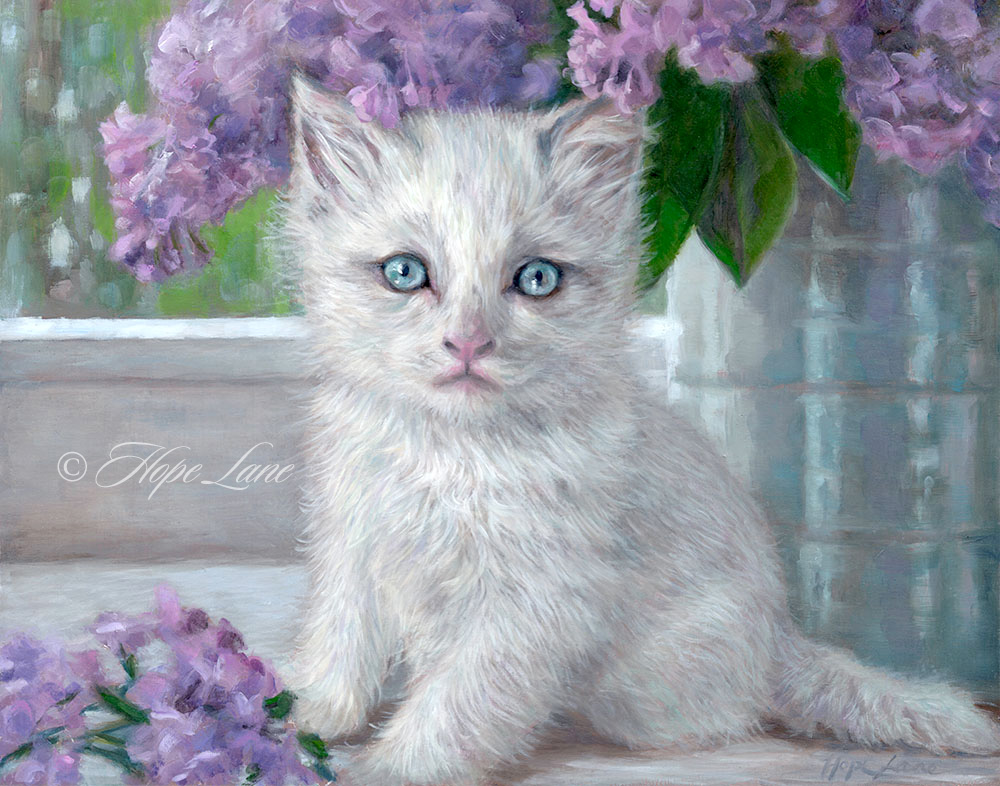 White Kitten and Lilacs by Hope Lane, 14″ x 11″ oil
I had a wonderful time completing the painting and working to get just the right softness on this sweet kitty. And oh those eyes! I've been working in oils this year more often as they offer more flexibility than acrylics in some paintings. They were perfect to use for this painting–between the soft cat fur, the drizzly rainy window and the purple lilacs.
I'm offering paper or canvas prints of this at my Etsy store. The original painting is also for sale so contact me if you're interested.
You can purchase various sizes of print by clicking here.