Finished Painting of Kona the Standard Poodle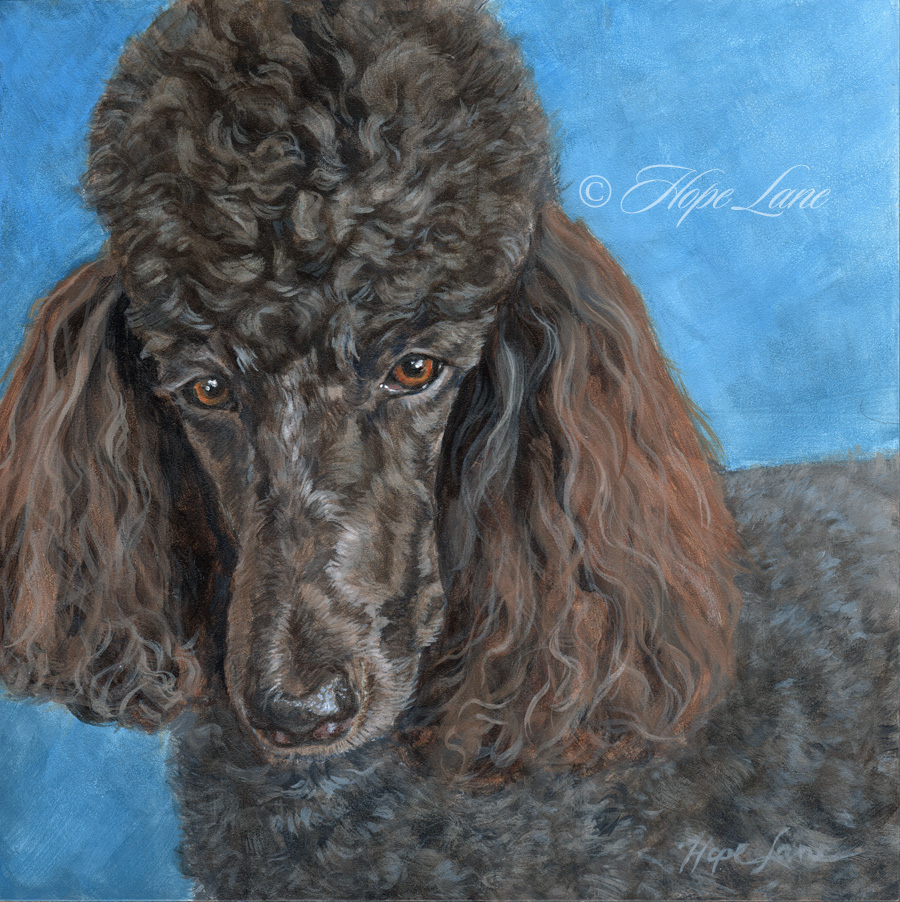 8″ x 8″ acrylic by Hope Lane
Kona's portrait came together smoothly. I needed to be cautious with balancing the subtle colors in her fur as she had warmer tones in her ears and was a bit more grey in the rest of her fur. I handled this with a little judicious glazing.
I haven't painted a poodle in a long time so i enjoyed painting Kona. I grew up with poodles (minis) and love their sensitivity, intelligence and empathy. My own first dog was a little apricot toy poodle named Peaches who was with me for 17 years. I still miss her.
Hopefully my poodle fondness helped make this painting a little more successful–I know Kona's human was happy. And it helped raise money for the pet shelter too. Win win all the way.