Finished Pet Portrait–
Hooray for a Shih Tzu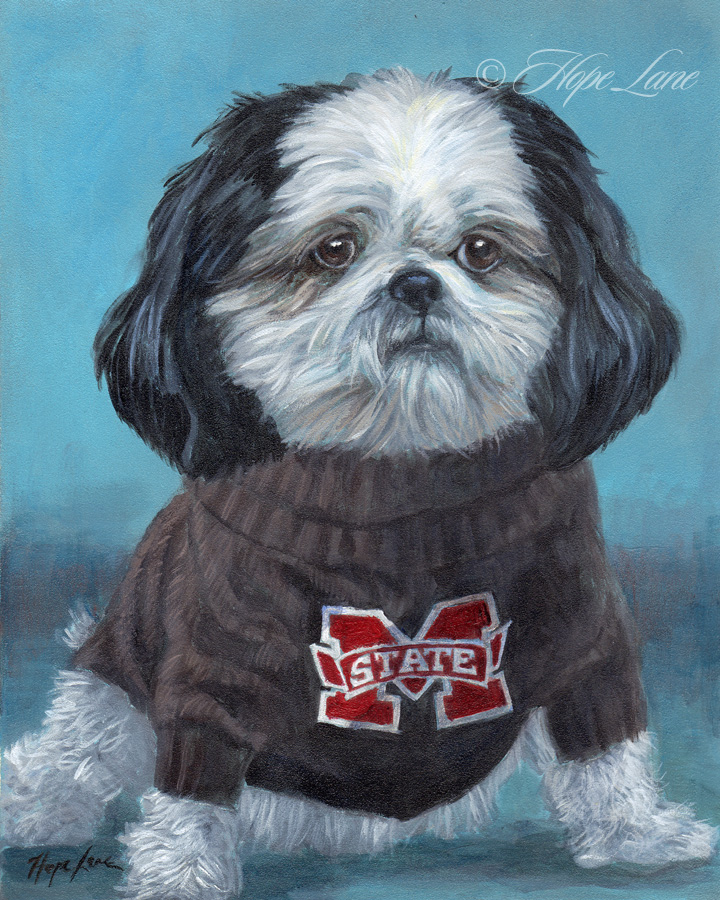 Finishing the portrait of this little furry fan was lots of fun. Handling the lettering, working on the soft sweater texture and refining Quinn's fur. Because Quinn is mostly black and white, and the sweater itself was dark gray–this ended up being a painting with a limited palette. That throws an emphasis on tone and texture to make the painting come together. I really enjoyed painting this solemn looking little shih tzu and I hope his "mom" enjoys the painting just as much!
I'm starting to work on custom pet portraits for the holidays–so please visit my website or Etsy store if you are planning one.