Finished Portrait of Walter, a Rescue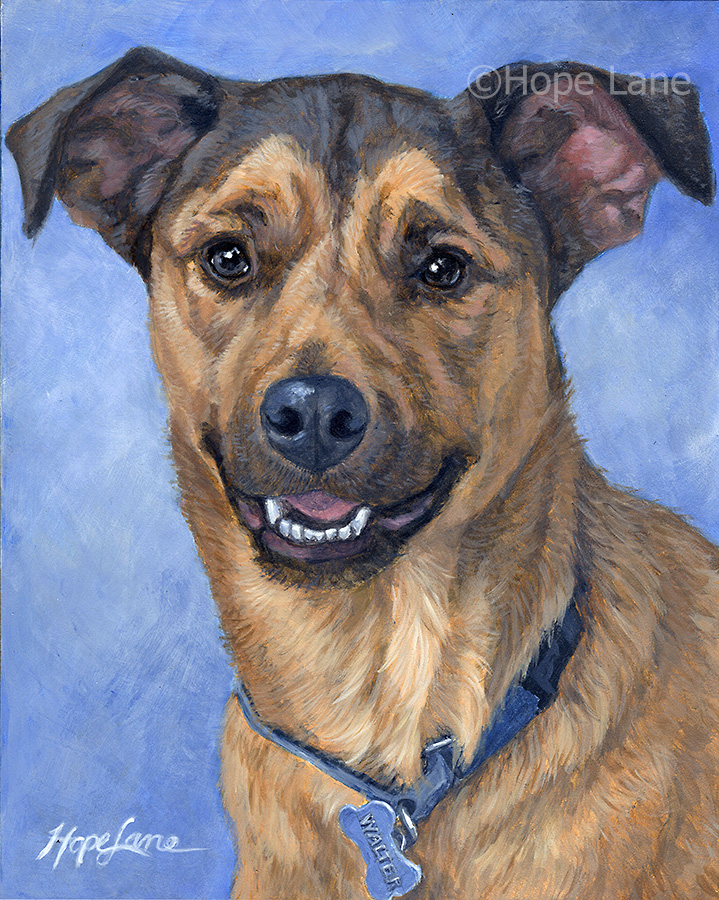 Walter, a Rescue by Hope Lane. 8″ x 10″Acrylic
This is the completed painting of a very special boy named Walter. I had a lot of fun trying to capture his sweet smile.
His "grandmom" told me "Walter was rescued from a field in South Carolina with his littermates. He was very skinny and skittish and afraid of all dogs, people and cars. [His parents] worked very hard to socialize him and make him comfortable. He is truly a loved member of the whole family."
And now Walter has a brand new addition to his family–a baby human brother to play with.