German Shepherd Painting
at the Rough Underpainting Stage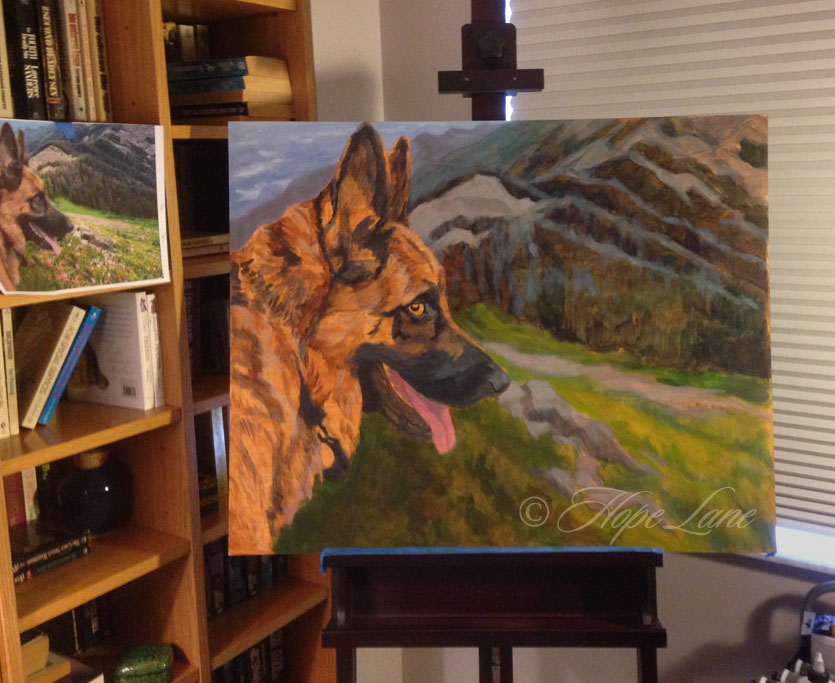 I started this painting by brushing a thin layer of raw sienna across the entire panel to give a subtle under glow similar to the photo which was probably taken late in the afternoon. This helps to unify the painting as well–which will be important as Tucker's face is very much on a separate plane to the mountains. Using a toned background is something that most viewers won't actively notice but it does help keep a painting cohesive.
I then traced my sketch onto the panel and painted the darkest areas in burnt umber. Once I had everything roughed in–I started by painting the background first and getting it fully established. Then I started on Tucker's head. Working like this, back to front, would help push the head forward to your eye as well. I knew my plan was to use a lot of detail in the dog, and keep the background softer and more impressionistic.