Pepe the Chihuahua, a Second Time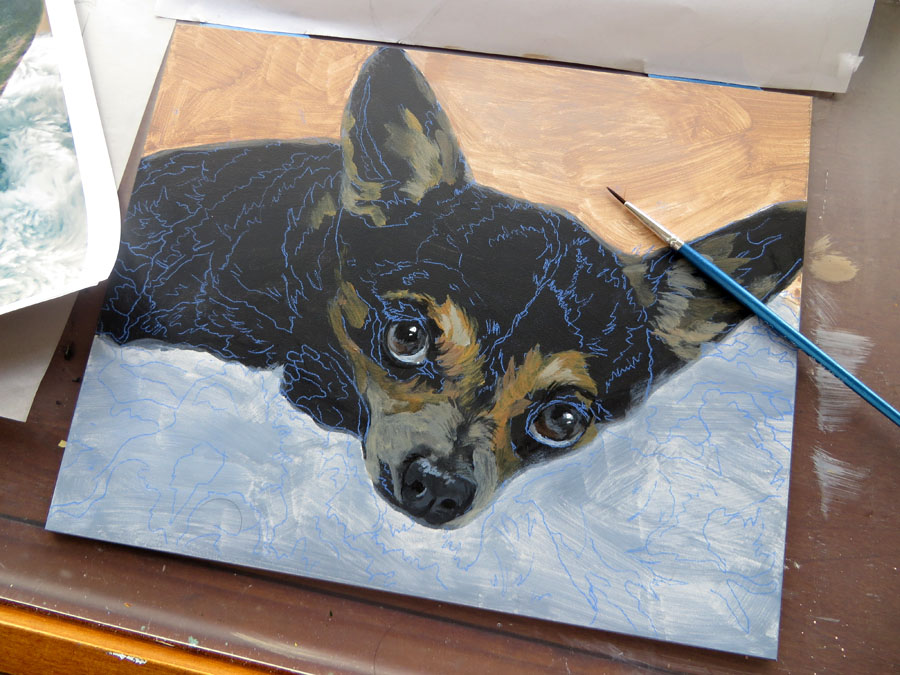 Back in 2013, I painted little Pepe, a long-haired Chihuahua, as the result of a donated painting I made to a Pet Rescue group that year. Recently I was asked to paint a new portrait of Pepe who is "feisty, though sweet, comical and quite a personality". His first portrait showed a little of his assertive spirit–this time I wanted to capture his sweeter side.
After laying in some broad swathes of color–I started with those big eyes looking up at you. The effect at this stage is slightly eerie as they got pretty realistic awfully quickly–and seem to be staring out of the canvas.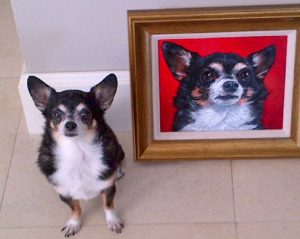 I'm really happy to be painting Pepe again. When a previous client returns for a second painting, I take it as a very high compliment and there's nothing more gratifying. And after 5 years, I like to think my work has continued to evolve.