Remembering Scarlett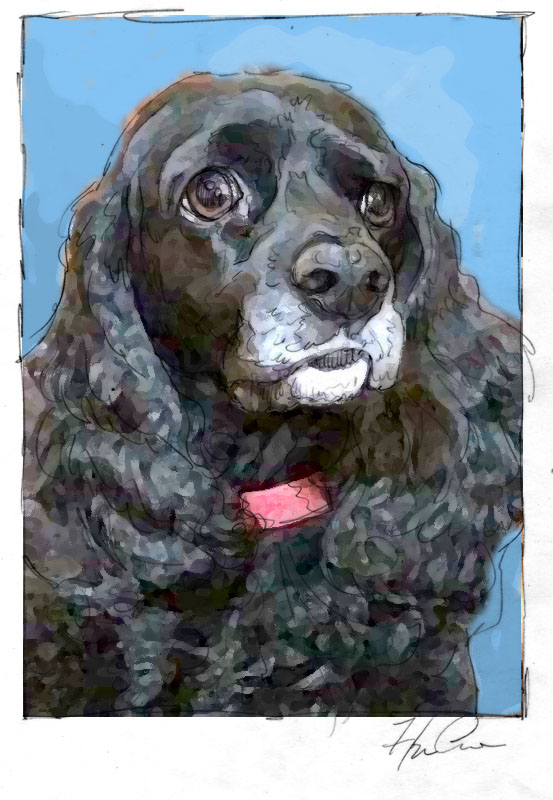 The original sketch for approval.
I wanted to post about this portrait for quite awhile–I originally painted it while I was mid-renovation, and as you can imagine, life was just a bit out of control then. When I first heard about Scarlett, she really sounded like a very special dog. It would be a smallish painting, just 5″ x 7″ so I planned to focus on her head and shoulders only.
Scarlett adored her family and was adored in return, and in their words…"She was incredibly loyal…staying on my bed as I recovered from numerous surgeries. My daughters' friends – girls in their early 20s – often said they wanted to be like Scarlett because of her elegance and aloof demeanor! She was incredibly calm and self composed but would spring into " hunt mode" when asked. We used to touch each other's noses – me with my finger, her with her paw."
Such a sweet baby.