Simple Sketch for Ella the Yorkie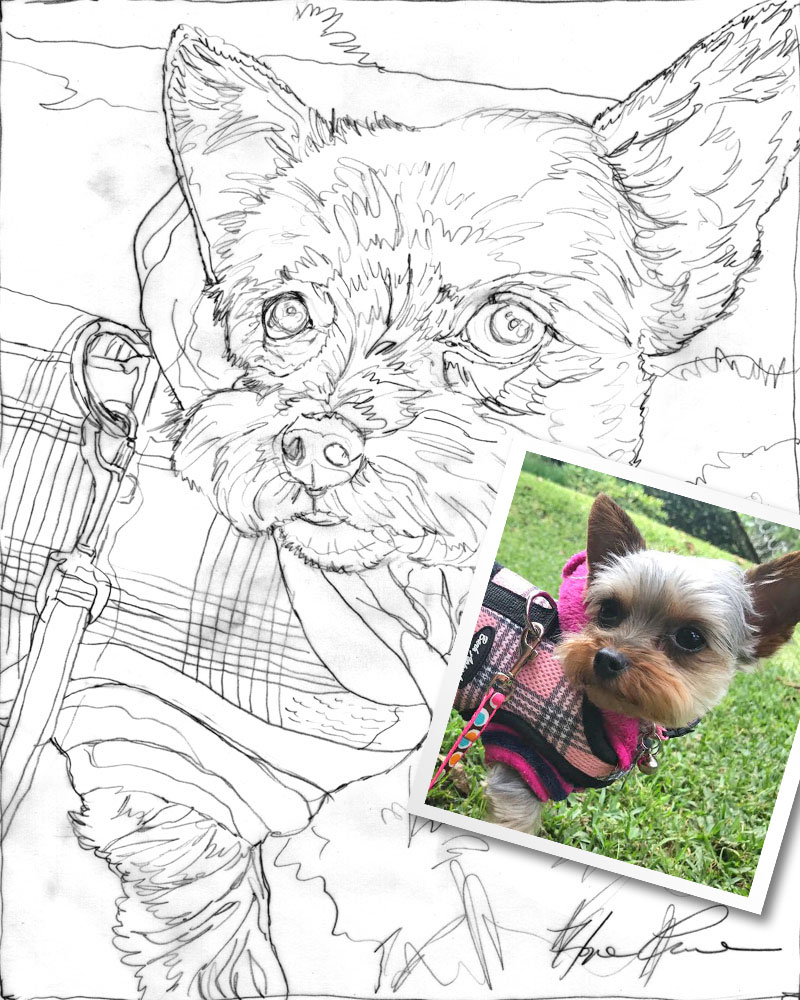 Ella is a cute little Yorkie whose portrait I was asked to create by a wonderful client of mine. Because it was to be a gift, I never really knew much about Ella as I didn't speak with her owner and my client didn't know her well. This isn't my favorite way to begin a new commission.
When I paint pet portraits, I always prefer starting off by asking the client to tell me what makes their pet special to them. I hear their quirks, their wonderfulness and often how they came to be adopted or found. Sadly sometimes how they have passed away too.
I feel that by knowing a bit about the pet, it helps to make a better painting. Over the years I've painted quite a few dogs and cats, and I like feeling like I know them a little.