Sketch for a New Painting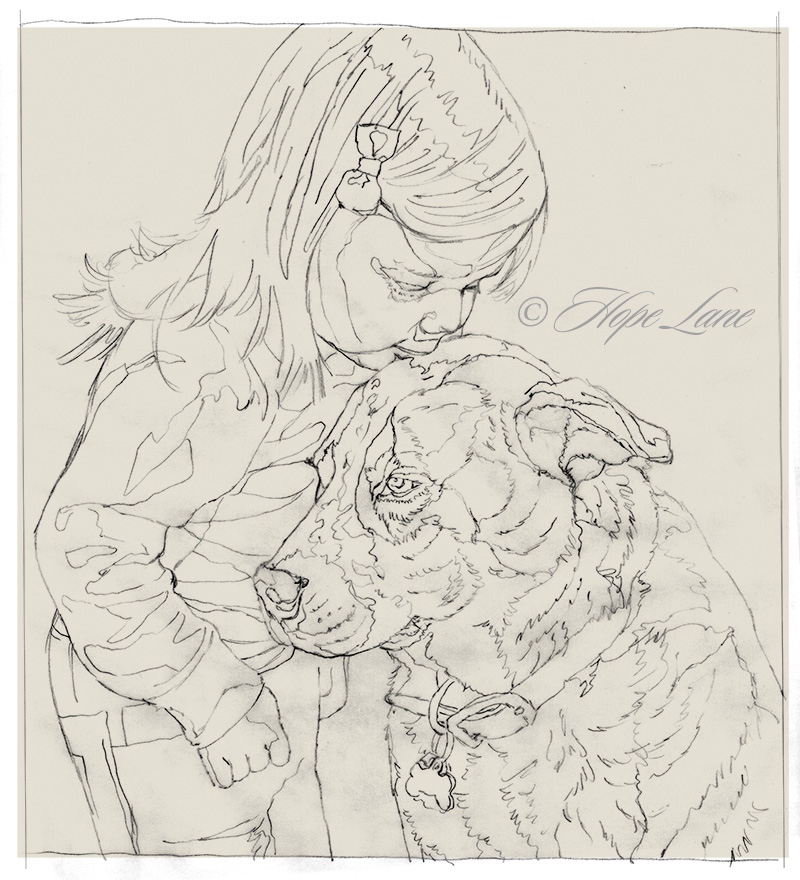 This is the sketch for a project I was given to create a painting for the theme of "Bridges" for an art show. The concept was pretty wide open. In thinking about what I might do, I discovered the phrase "Love is the bridge between two hearts." and that provided the inspiration for my sketch.
While many of you have seen my animal paintings, I also love to paint people, especially children. This project was entirely up to me, so I decided I would incorporate a child in a painting that would illustrate the love between human and animal companion and the bridge that forms.
I tend to keep my sketches clean and basic, a roadmap to where the painting will be headed. I know that for me, if I spend too much time making my sketch a finished piece of art, it might affect the spontaneity of the final painting.