Sketch for a Painting of Mack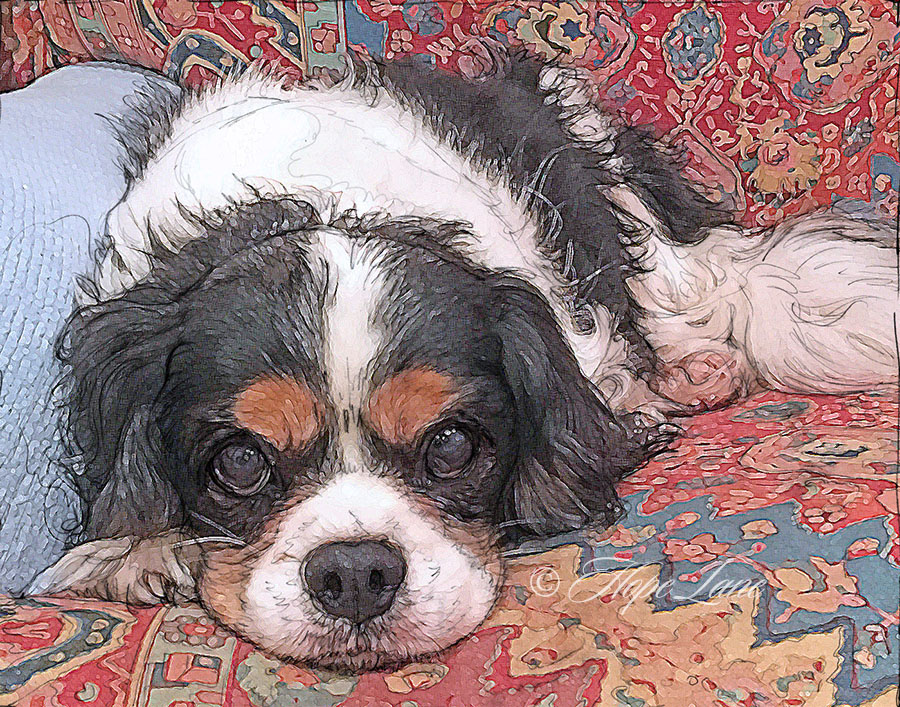 This is the sketch I prepared for a portrait of Mack. He's a Cavalier King Charles Spaniel and is now about 12 years old. He's very, very special. His human family just adore him, and he's so sensitive, he knows when one of them is sad or not feeling well, and always tries to comfort them. He's a perfect example of what makes our beloved pets so amazing. It was very important to his person that I paint him on the setting of this chair. I have to admit–a pattern this complex had me a bit scared. But as it was important to her–so I agreed to try.
On a personal note: I've been traveling for several weeks and haven't been posting. Now I am back in my studio. Things are quiet due to the break in my schedule–so if you're thinking of commissioning a painting for yourself or starting to plan for a gift for the holidays–this is a great time to contact me and discuss your project before I get booked up.