Sketch for a Poodle Portrait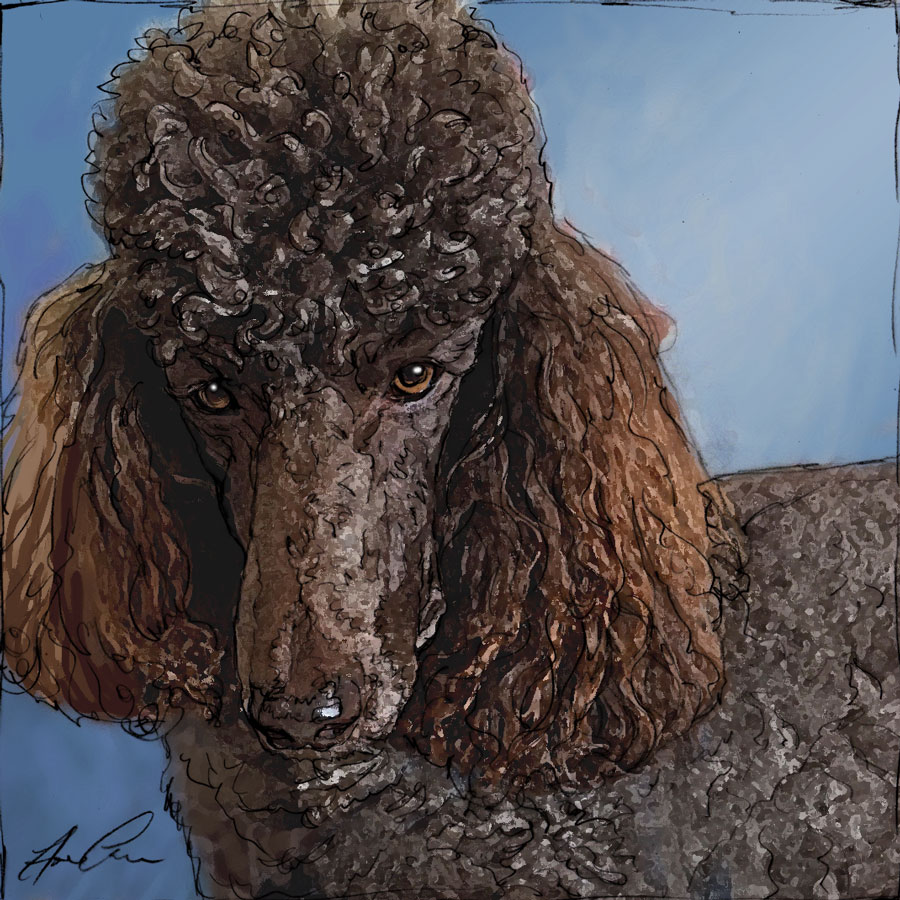 Earlier this year, I donated a small custom pet portrait to be auctioned in support of the Born Free Pet Shelter. I do a few of these each year to a limited number of rescue groups. Unfortunately I have to turn down far more requests than I can help–as each painting, even the small ones, takes many hours to complete.
This painting would be an 8″ x 8″ of a lovely Standard Poodle named Kona. She is an elegant lady with lovely chocolate coloring. This was the sketch I submitted that was approved to move forward.
Below is an alternate sketch I also created, a little more dramatic I felt, that shows Kona in profile. I would have been happy painting either version.