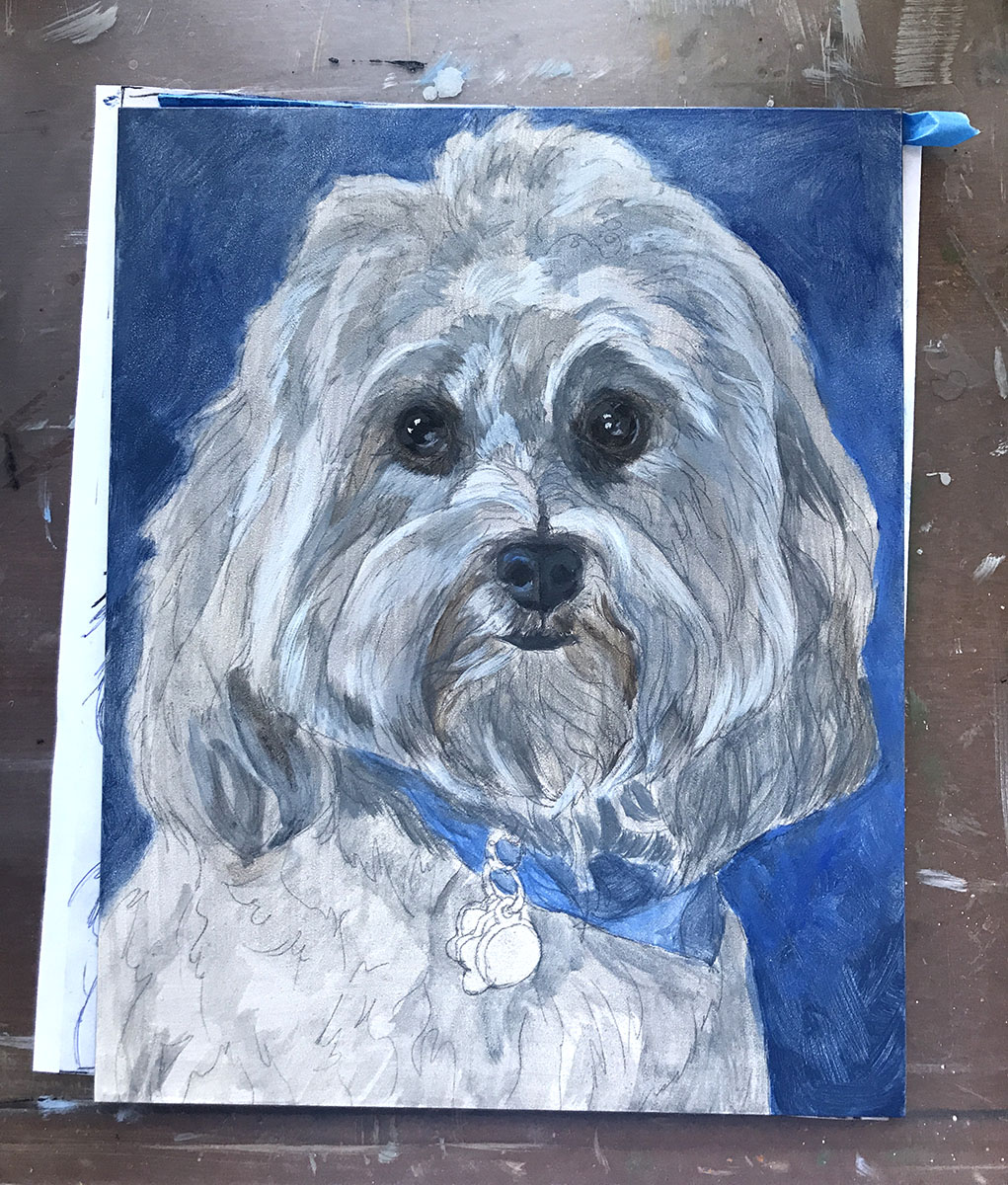 This little cutie is a Havanese named Thai. Thai's portrait is the result of a donation I made to the Stella Fund, which supports pet rescue. I typically donate two or three small paintings a year to auction off in order to help animals in some way.
This is a very early stage–mostly a pencil sketch with some transparent acrylic washes over it. But I started working the details at my favorite spot–Thai's lovely deep brown eyes.
It's been a strange past few months for everyone. I haven't been posting regularly as it seemed a bit frivolous to write about my art while so many people have been going through a rough time of it. Still I suppose it's time to resume a more normal way of life–and I hope sharing my paintings will provide a little happy spot in your day.