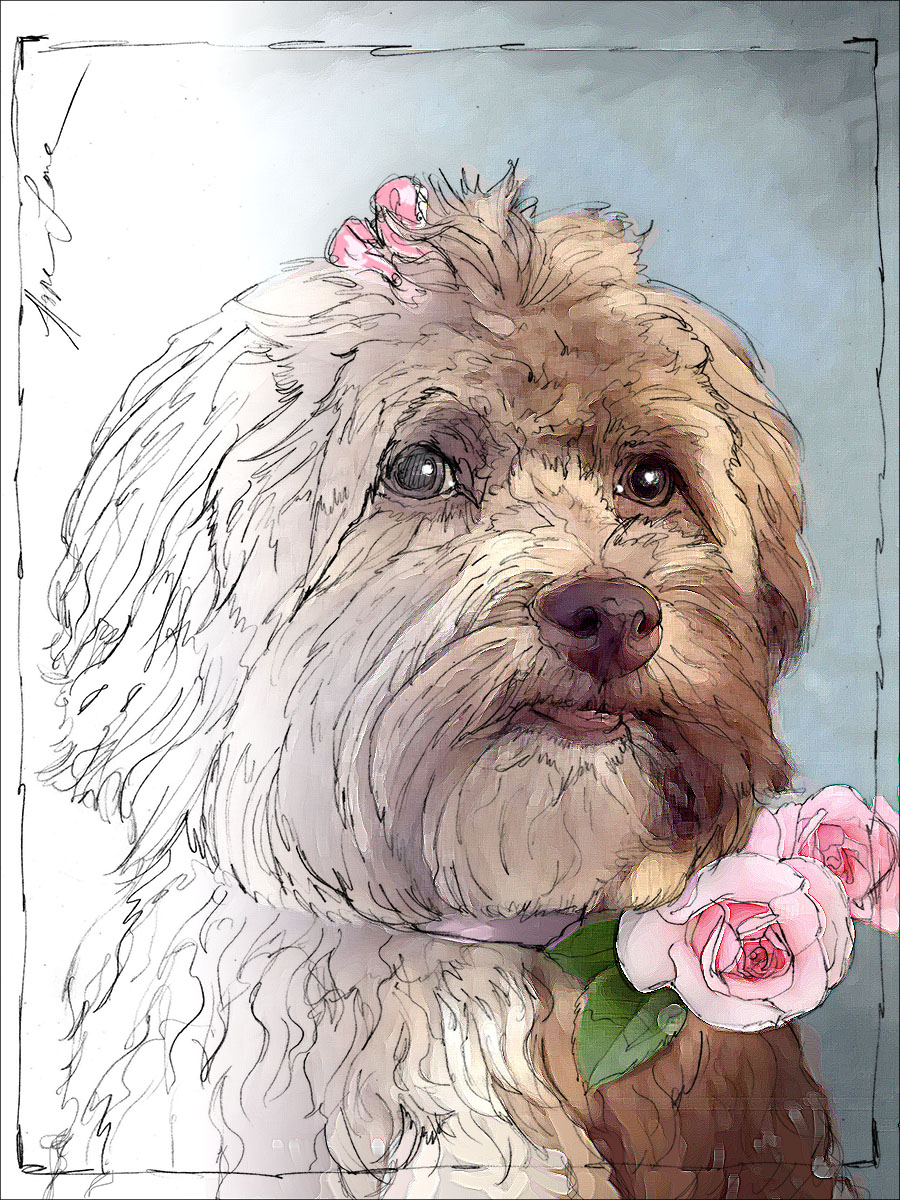 This sketch is of an adorable little girl is named Ember Rose. As her human describes her…"She is mischievous, and playful…hiding Daddy's socks and playing "catch me if you can!" when it is time to go to bed. She loves every person and every dog she meets."
In the original photo, Ember was wearing the bow on her head, but during my discussions with her human, we decided that adding some type of rose element to the composition to match her name would be fun. I did some photo research and ended up inventing the ribbon collar with roses around her neck–then colored the ribbon on her head to match.
I loved her expression with those large bright eyes and knew it would make a lovely portrait.