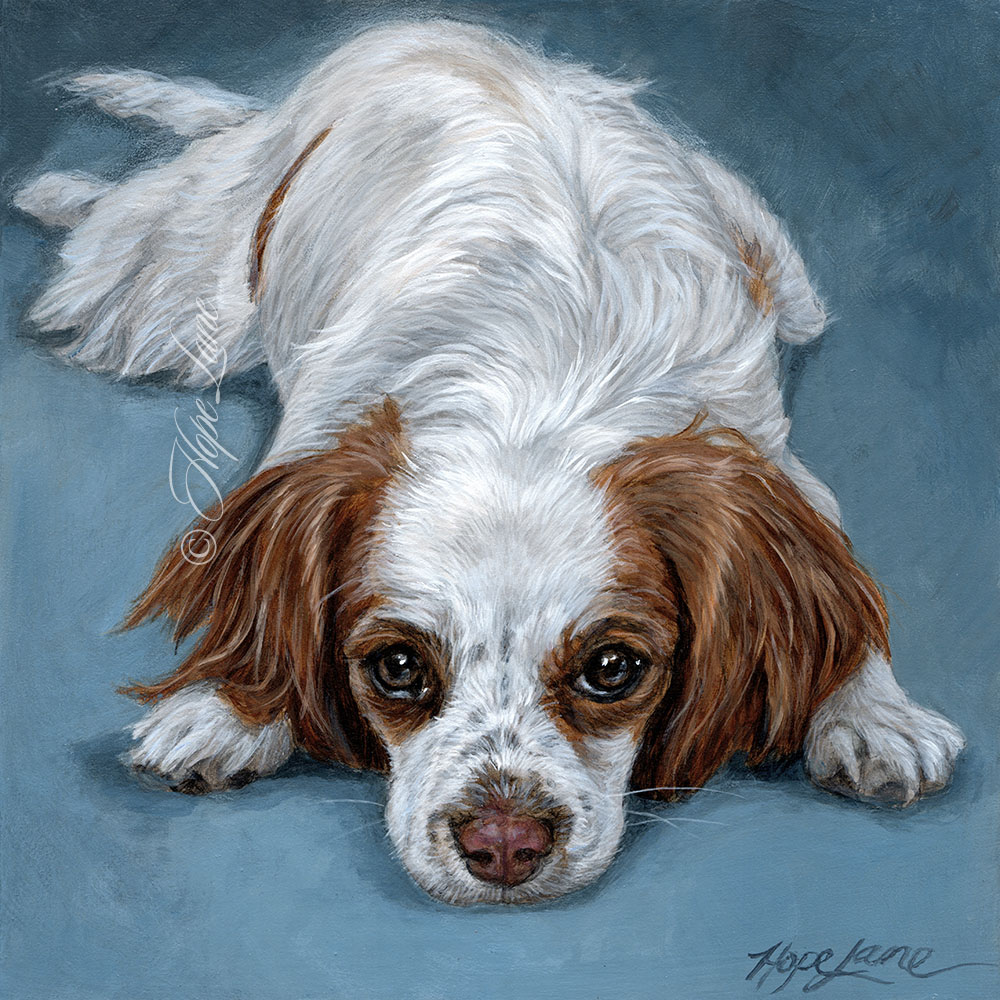 Theodore, 8″ x 8″ Acrylic by Hope Lane
After turning to my tiniest brushes, I finished this little painting of Theodore, a Cavalier King Charles Spaniel. When I run a contest to give away a painting, I never quite know what my winner will look like. It's part of the fun for me.
Given the past year we've all had–I decided to run my contest last December so someone could start this year off with something nice to look forward to. I don't do contests on a regular basis as I also donate a very few paintings a year to pet rescue organizations, and my time for this is limited.
Theodore's human was kind enough to send me a photo of Theodore along with his portrait. So great to see them together!