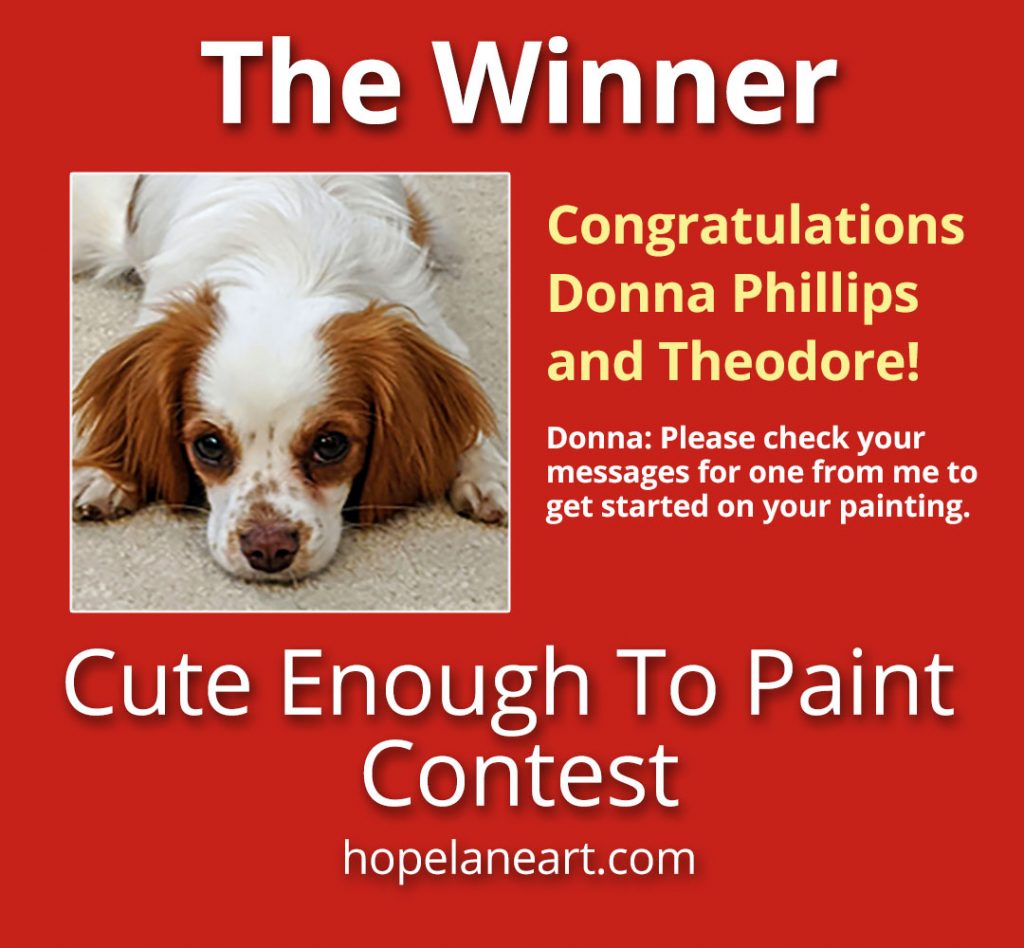 Congratulations to Donna Phillips and Theodore for winning the a Pet Portrait from Hope Lane Art.
The contest was very successful. We had over 80 entries submitted of some pretty adorable pets. But sadly only one could win. The winner was chosen by a random drawing from all the entries submitted. And he certainly is a cutie.
A big "thank you" to everyone who participated and helped make this contest a success!
To show my appreciation for your participation, I'd like to give you a $50 OFF coupon on any of my pet portraits. This offer is good ONLY for contest participants.
To redeem this offer, visit https://www.hopelaneart.com/contest and provide your info and you'll receive a coupon and promo code in your email.