Waldo the Goldendoodle, Underpainting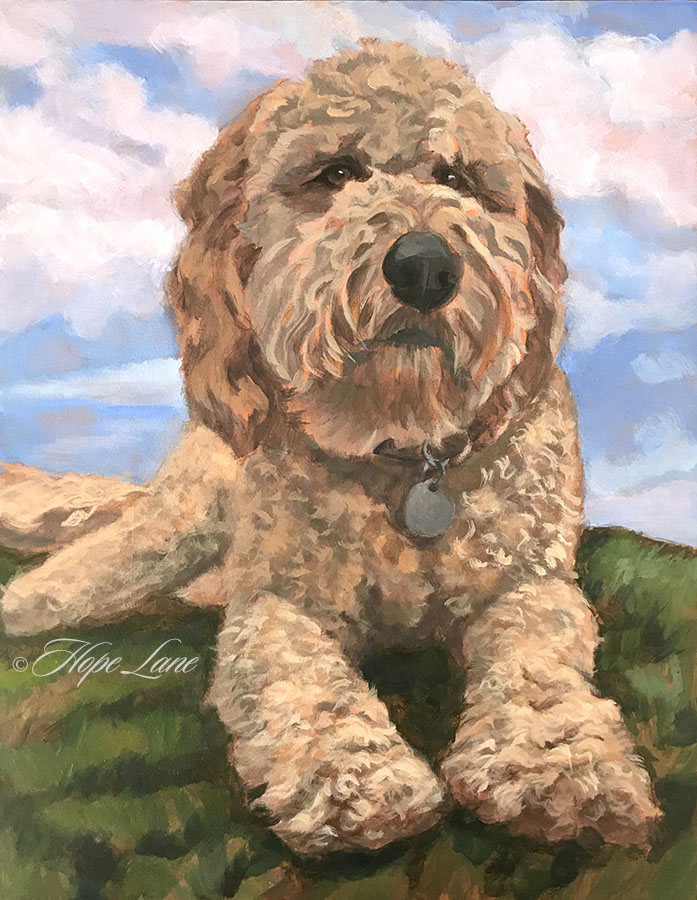 This is the first stage of painting Waldo's portrait. My goal as to rough in the entire painting and start balancing the dark and light areas. I'm working in acrylic and I keep the paint thin at this point. In looking at it now–it almost looks a bit like a watercolor.
This is about the time I will show one of my clients the painting so they can see the progress being made. Paintings can take quite a long time, so I like to let my clients know how things are going. Occassionally photos can be misleading as to color–a gray dog photographed in a warm incandescent light, might look more beige than gray. So this early preview helps me the painting on track.